Excellent Foreign Instructors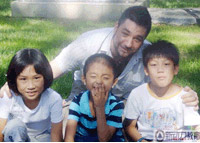 Kodi, known as the king of the kids, likes to smile to everyone. His class for kids is a delectable and exciting English world. Kodi also enjoys sharing delicious food with his little friends.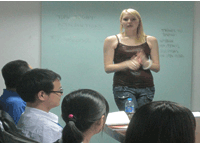 Aisha, from England, specializes in corporate training in Beijing. With an International TESOL Certificate, Aisha excels at teaching business oral English. Her youth, vigorousness and beauty impress everyone deeply.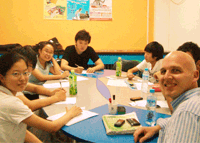 Robert,American, graduated from Florida State University and owns a teacher qualification certificate recognized internationally. He is good at cooking Chinese food, which is not only healthy but also economical. In his class, he has good interaction with students, enabling everyone to speak fluent English in a merry ambience.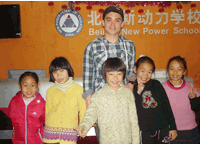 Michelle,handsome, vivacious and full of body languages, excels at offering guidance and interactive teaching. He mainly teaches oral English to kids and teenagers, placing emphasis on developing students' learning interest, language sense and thinking conversion to inspire their language learning ability.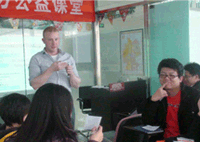 James,from the US, is young and dynamic. His class is vivid and diverting. James is good at encouraging and disinterring students' interests and creativeness, and applies them in English teaching, forming his unique teaching style. Students' English skills can reach a higher level in a relaxed and joyous learning environment.
Professional Chinese Instructors